I am a tenure-track assistant professor in the Data Science and AI division at Chalmers in the Department of Computer Science and Engineering. I head the AI Laboratory for Biomolecular Engineering (AIBE).
I am recruiting for various positions in my new group in Gothenburg. If you are a student/postdoc interested in doing research at the interface of machine learning and the life sciences in a vibrant and supportive environment, feel free to reach out via email to learn more about upcoming opportunities in my group and at Chalmers!
Previously, I was a postdoctoral associate in the Coley group at MIT, as well as an industrial postdoc in the Molecular AI team at AstraZeneca. Throughout my postdoctoral career, I worked on the development of deep generative models for small molecule drug discovery. Before AstraZeneca, I was a PhD student in Professor Berend Smit's molecular simulation group at UC Berkeley and EPFL. I received my PhD in Chemistry from UC Berkeley in August 2018, and my BS in Chemistry from Caltech in June 2013.
I am Mexican-American, originally from Wilmington, California, but I fell in love with Gothenburg when I moved here for my first postdoc. In my spare time, I enjoy the typical academic hobbies (e.g., hiking, reading, drinking too many cappuccinos) as well as tap dancing, lindy hop, and going for scenic bike rides with friends. I live with my dog, Cloé, and my cat, Harvey.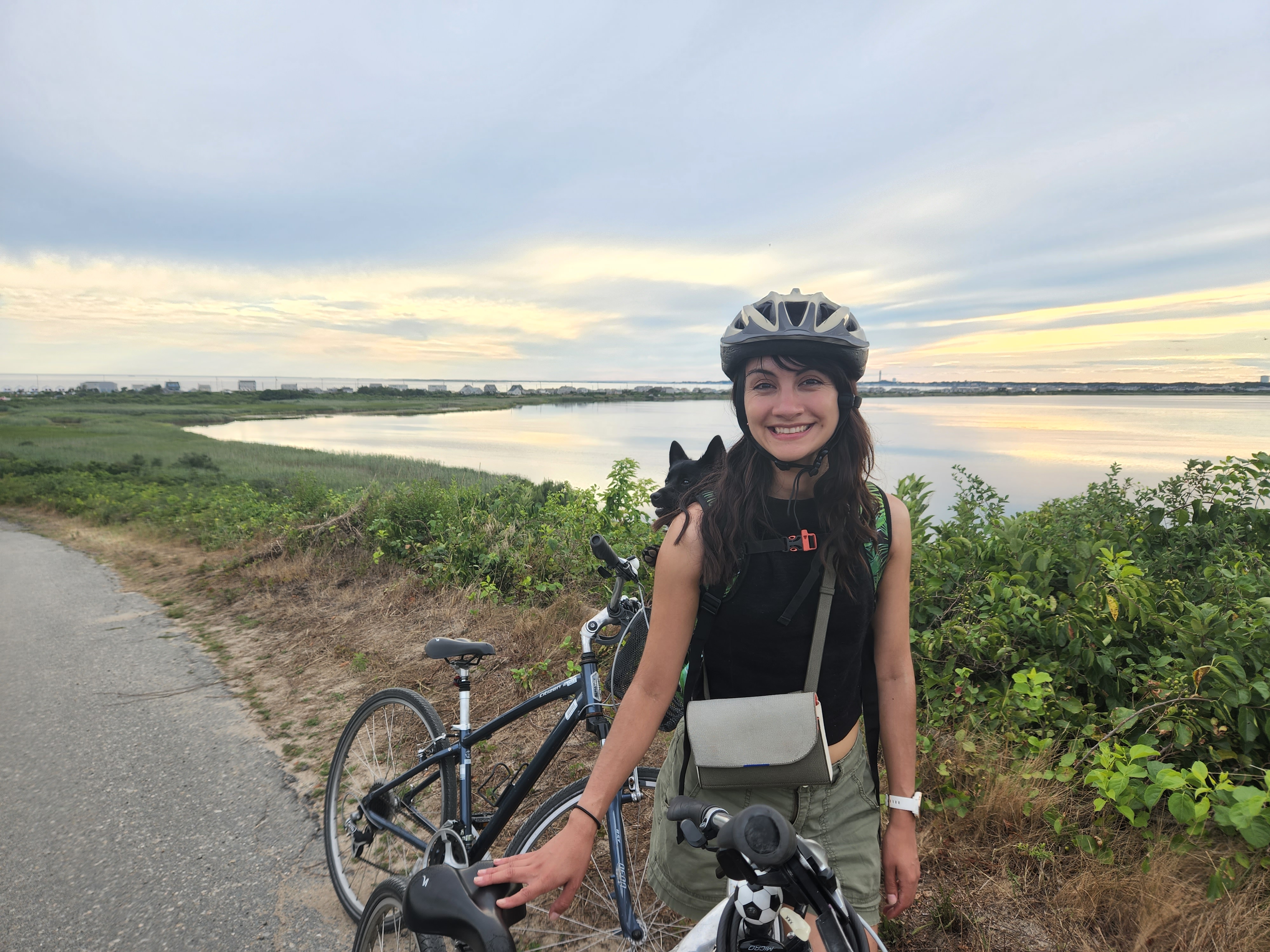 PC: Puikei Cheng
I can be reached at rocom [at] chalmers [dot] se.
News
23-01-25 - I'm recruiting for two PhD student positions in my research team! You can find the advertisements on this page. If you want to learn more about what it would be like to work in my team, check out our group guide.
23-01-09 - First official day as an assistant professor at Chalmers!
22-11-11 - I recently did a Q&A for the CSE Department at Chalmers. You can watch a snapshot of that video here!
22-11-08 - You can download the slides from my recent talk in the ML for Chemistry and Beyond seminar, Exploring new frontiers in drug discovery using deep generative models, here (.pptx).
22-11-07 - Our group website is up and running! Though we are still in the process of updating a few pages, feel free to start browsing our research interests and open positions.
22-11-06 - Our paper on graph-based de novo PROTAC design was accepted at the AI4Science NeurIPS 2022 Workshop. Congrats to our wonderful UROP student, Divya, who led this work!
22-10-12 - New version of SynNet is out. Thanks to Christian for all the improvements and bug fixes!
Last updated 23-01-26.
In case you are wondering, here's how to pronounce my name.